1831 CANNING PRESS REBUILD
A global supplier of industrial and consumer packaging makes a variety of styles and designs of steel beverage-style ends engineered specifically for metal or plastic containers, on Bliss 1831 Strip Feed Presses.
BACKGROUND
The Bliss 1831 Strip Feed Presses were designed and built to manufacture beverage-style ends. With slide strokes that range from 1-3/4″ to 3-1/2″, the machines are able to reach 325 spm, producing 650 ends per minute using double dies. The double dies produce can ends up to 502 in diameter (5-2/32 inches).
The Bliss 1831 presses also include features such as:
Scrap ejectors
Strip feeds (or roll feeds)
Cam knockouts
Automatic lubrication systems
Variable speed adjustment
Automatic double end curler (with or without stacker)
Full guarding
.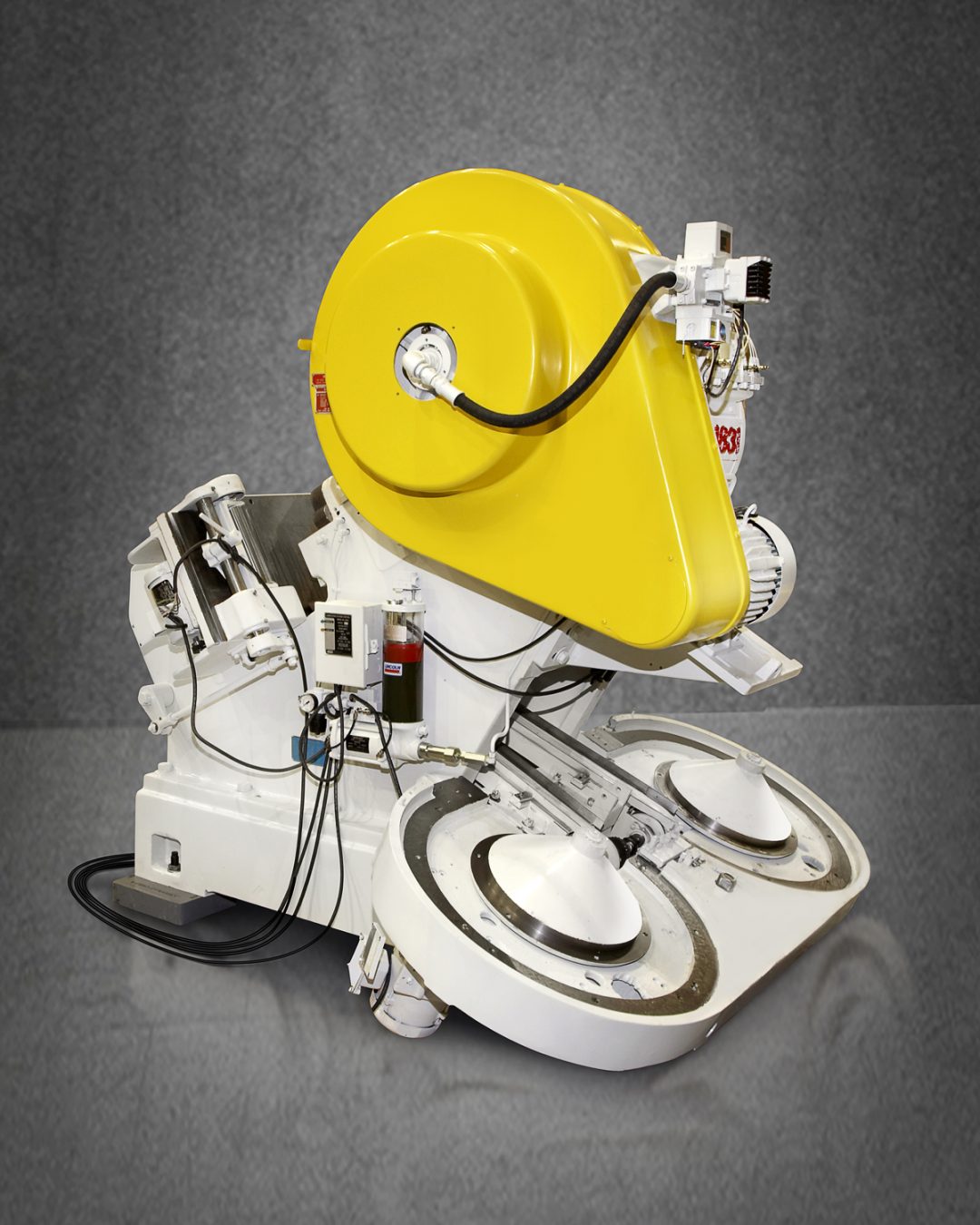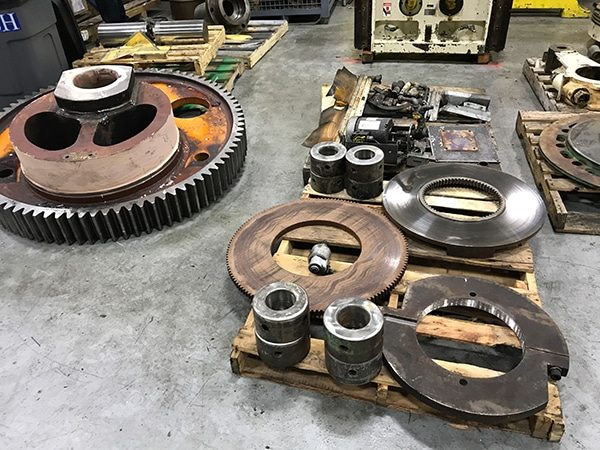 Dismantle, Clean, Inspect.
The press was completely disassembled and cleaned. Next, under the direction of an experienced press rebuild engineer, all parts were inspected for wear and documented to ensure quality for reassembly.
Scope of Rebuild and Methods for Cost Control.
A complete audit was carried out with managers from the rebuild customer to review the status and condition of the components and facilitate the decision to refurbish or replace where needed. This audit provided the opportunity to control the overall price of the project while assuring that the desired end quality was achieved.
Additional Project Aspects
In addition, the press rebuild project included:
Frame Assembly: The frame was disassembled and stripped to the base metal and re-machined to achieve the original design specifications.
Slide Assembly: A complete new slide, gib and adjusting screw assembly (taken from stock) were fitted to the reconditioned press frame.
Final Assembly: The press was reassembled using both new and reworked parts in accordance with the results of the pre-project component quality audit. A new lubrication system, rebuilt clutch and brake and feed system, including the curler, were also fit and installed.
The entire project was engineered and managed by an in-house project engineer using original OEM drawings from the library of 2 million drawings owned and cataloged by BCN Technical Services.
The rebuild project was simplified and engineering costs were minimized with access to the OEM drawings, historical repair and replacement records, and documentation of any major changes to the press.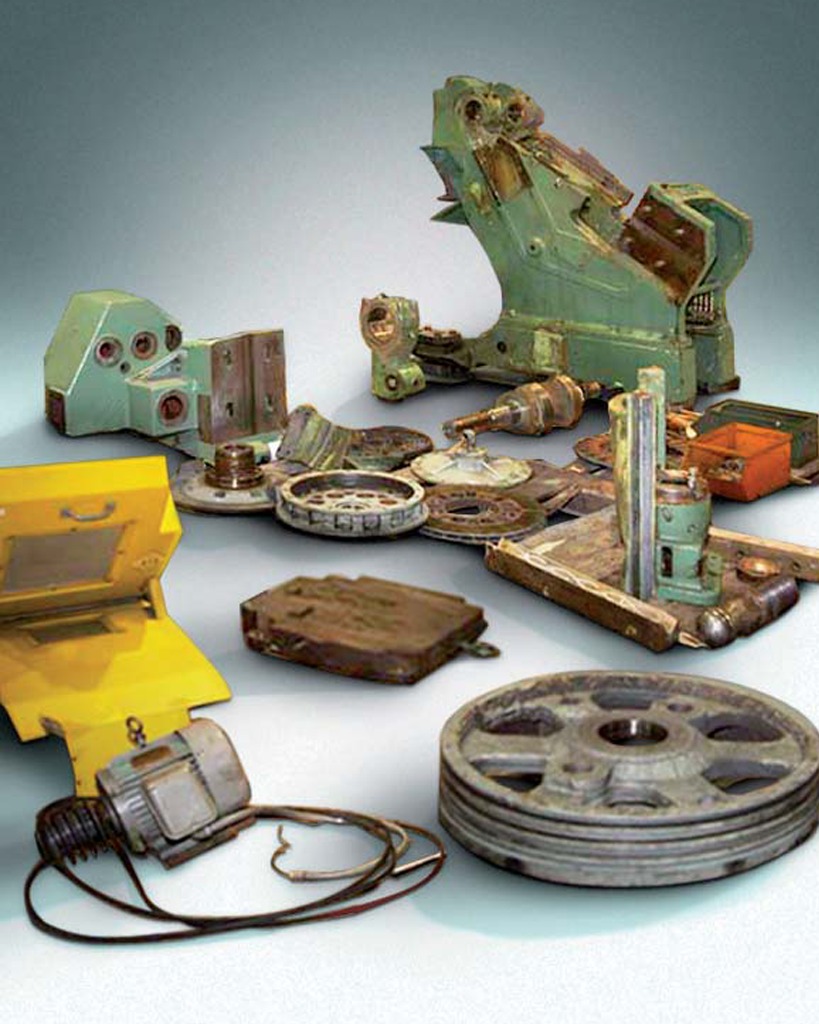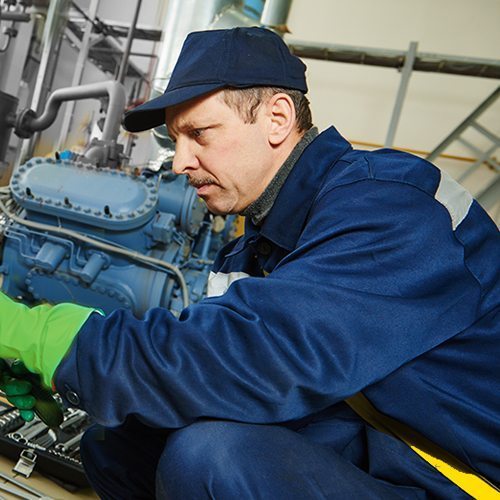 After the component audit and decisions for repair and replacement, the project was completed in 10 weeks. The rebuild of the Bliss 1831 Strip Feed Press returned the press to original specification accuracy and allowed full recovery of its production capability.
The rebuilt press is also covered by an industry leading 1-year warranty for parts and repair. The packaging company has many of these Bliss presses in operation, and to ensure the correct replacement parts and fast delivery, they often take advantage of the great number of standard components that are manufactured and maintained in inventory at BCN Technical Services.
Sign-up to receive updates and important information from BCN Technical Services.
Hours of Operation
Monday–Friday:
8 a.m.–5 p.m.
Saturday–Sunday:
Closed