How to request a quote online
Improved quoting system for orders and reorders
BCN Technical Services has introduced a new system for requesting a parts quote online. This new system is available for Bliss 1831 parts and will be rolled out to additional presses over time.
Features and benefits:
Add parts to your quote with a single click
Quick, one-time registration to access My Account
Log-in to see past quotes
Reorder directly from past quotes
Your presses and serial numbers saved in My Account
First time users:
First time users must register to create an account and request an online quote. To create an account, click on any "Log-in or Register" button when viewing parts.
Note: Only Bliss 1831 parts are available for the new online quoting system.
All other parts use the same contact form system you're used to. More presses and parts will be added to the new system over time.
After registering, you'll be able to use the "Add to Quote" buttons.
---
Returning users:
Log into your account at My Account (use link in footer or customer icon on top of website).
View past quotes
Select past parts for quick reordering
Look up your press and serial number information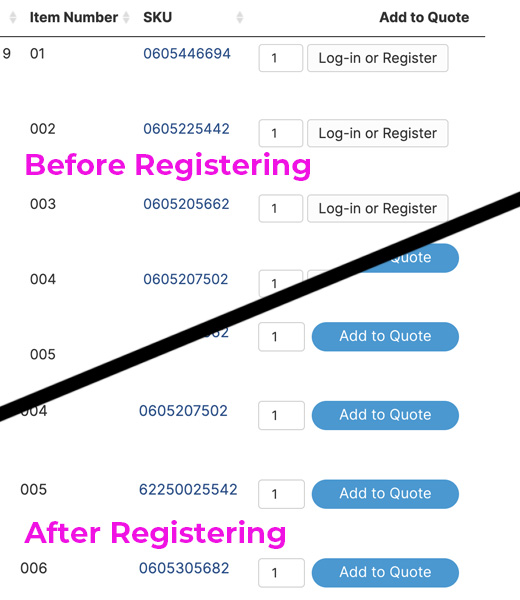 Your feedback is important. Let us know how you like the new online quote request system.