Niagara Press Company Rebuild | Niagara SC2-75-36-30 model press
A global manufacturer of NEMA electrical distribution and industrial control products, rebuilds their Niagara SC2-75-36-30 model press to manufacture electrical enclosures and receptacle box components.
BACKGROUND
This Niagara SC2-75-36-30 Model press from the Niagara Press Company was designed to operate at variable speeds from 60 to 100 spm with a relatively short stroke of 3 inches. It also featured a roll feed with a micro-adjust drive, which conveys the material automatically to the press tool while simultaneously retaining the leftovers.
After more than 25 years of reliable operation at approximately 15 million strokes per year, the press was scheduled for a rebuild to ensure continued operation.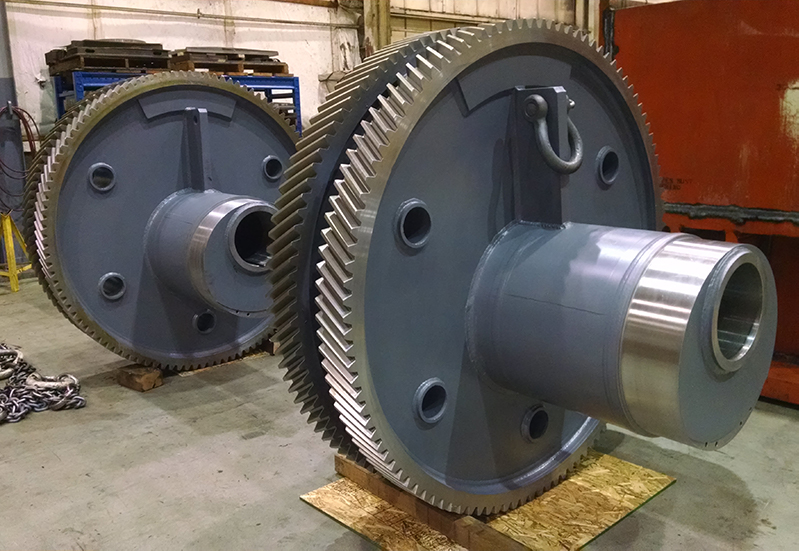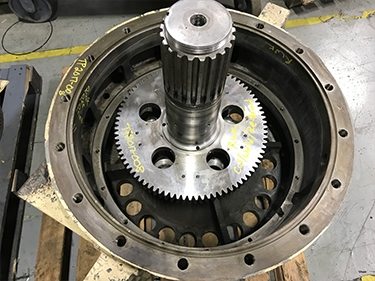 Press Rebuild from the original Niagara Press Company.
Dismantle, Clean, Inspect.
At the BCN Technical Services manufacturing facility in Hastings, Michigan, the Niagara Press Company press was completely disassembled and cleaned. All parts were inspected and documented under the direction of an experienced press rebuild engineer for wear and to ensure quality for reassembly.
Additional Rebuild Information
In addition, the scope of the rebuild process also included major press system component rebuilds and repairs:
Crown Assembly: A new crankshaft was installed.
Slide Assembly: A complete new slide, gib and adjusting screw assembly (drawn from existing BCN inventory) were fitted to the reconditioned press frame. Barrel assemblies were completely re-machined and rebuilt.
Counterbalance Assembly: Cylinders were polished and reassembled using new seals and bushings.
Drive Assembly: The clutch and brake were rebuilt with new consumables (bearings, keys and belts).
Final Assembly: The press was reassembled using both new and reworked parts in accordance with the results of the pre-project component quality audit. A new lubrication system, rebuilt clutch and brake and feed system, including the curler, were also fit and installed.
Because BCN Technical Services holds the original drawings to all Niagara brand presses, the entire project was engineered and managed by an in-house project engineer using original OEM spec drawings. With access to these drawings and related historical repair and replacement records —as well as documentation of any major changes to the press—the overall project was simplified, minimizing costs.
All parts for replacement were drawn from existing stock or produced within the facility to the original OEM specifications (or updated OEM specifications). This is a rebuild benefit that eliminates the risk of imitation parts or reverse engineering that can lead to early failure and shorter useful life of the press, supporting the customer's goal of quality and reliable operation. In addition, this local inventory and access to drawings sped the delivery of the rebuilt press, with the entire project carried out in 15 weeks.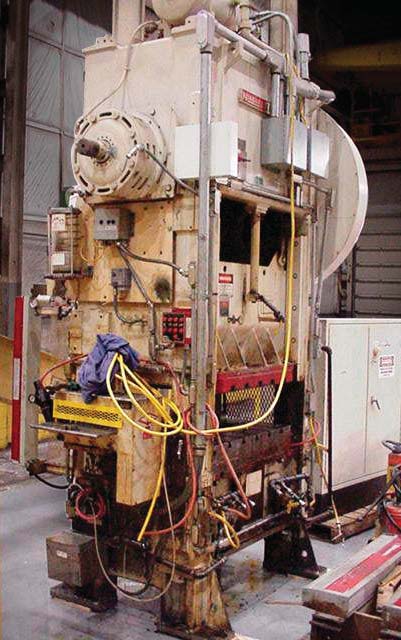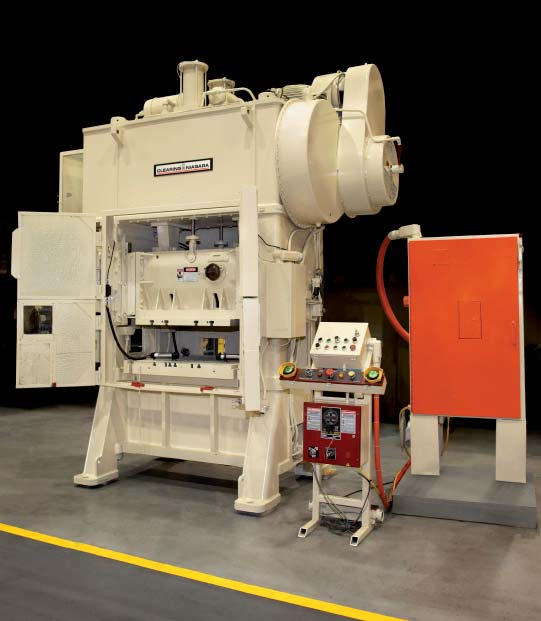 High accuracy and expected reliability.
The result of the original Niagara Press Company press rebuild was a cost-effective solution: a modern, high-performance press in perfect working condition for a substantially lower investment cost than a new press. The highly essential accuracy of this model Niagara press was achieved, and the original quality that provided years of heavy service was restored.
The rebuilt press is also covered by an industry leading 1-year warranty for parts and repair—with the comfort of knowing that an extensive variety of standard parts are available for fast repair and replacement when needed—saving precious production time and meeting immediate service needs.
Sign-up to receive updates and important information from BCN Technical Services.
Hours of Operation
Monday–Friday:
8 a.m.–5 p.m.
Saturday–Sunday:
Closed