Field Service, Inspections & Maintenance
Diagnosis of Potential Issues
Save costs on preventive press maintenance with BCN press inspections
Having your press inspected prior to breakdown will save you from unexpected downtime and additional repair costs. During a press inspection, a field technician will arrive on site and evaluate the condition of your equipment. You will then receive a written report that highlights the areas with potential to break down in the future.
At BCN Technical Services, we are committed to providing top-notch inspection services for a wide range of industrial presses, including stamping presses, canning presses, and renowned brands like Bliss, Clearing, and Niagara presses.
Levels of Press Inspection
A basic inspection consists of visible checks of all major components along with the overall condition of the press. Our service technicians will inform you of any problem areas observed during the inspection that could affect proper operation in the future.
Time Frame: 1 day, 3-5 hours (dependent upon size).
A standard inspection consists of all basic inspection points including checks of hydraulic, lubrication and other main systems. We also complete a geometrical inspection, checking press parallelism and leveling along with clearances of slide gibs. You will be informed of any problem areas observed by our service technician including visual and geometrical.
Time Frame: 1 day, 8-12 hours (dependent upon size).
Along with the checks of a basic and standard inspection, the plus level covers electrical (control cabinets, connections, operations) as well as essential safety functions and backlash. Our service technicians take oil samples from the press where these results will be presented in a generated report from Service Engineering.
Time Frame: 1 day, 10-12 hours (dependent upon size) utilizing two service technicians.
Contact BCN's service department to schedule the services you need.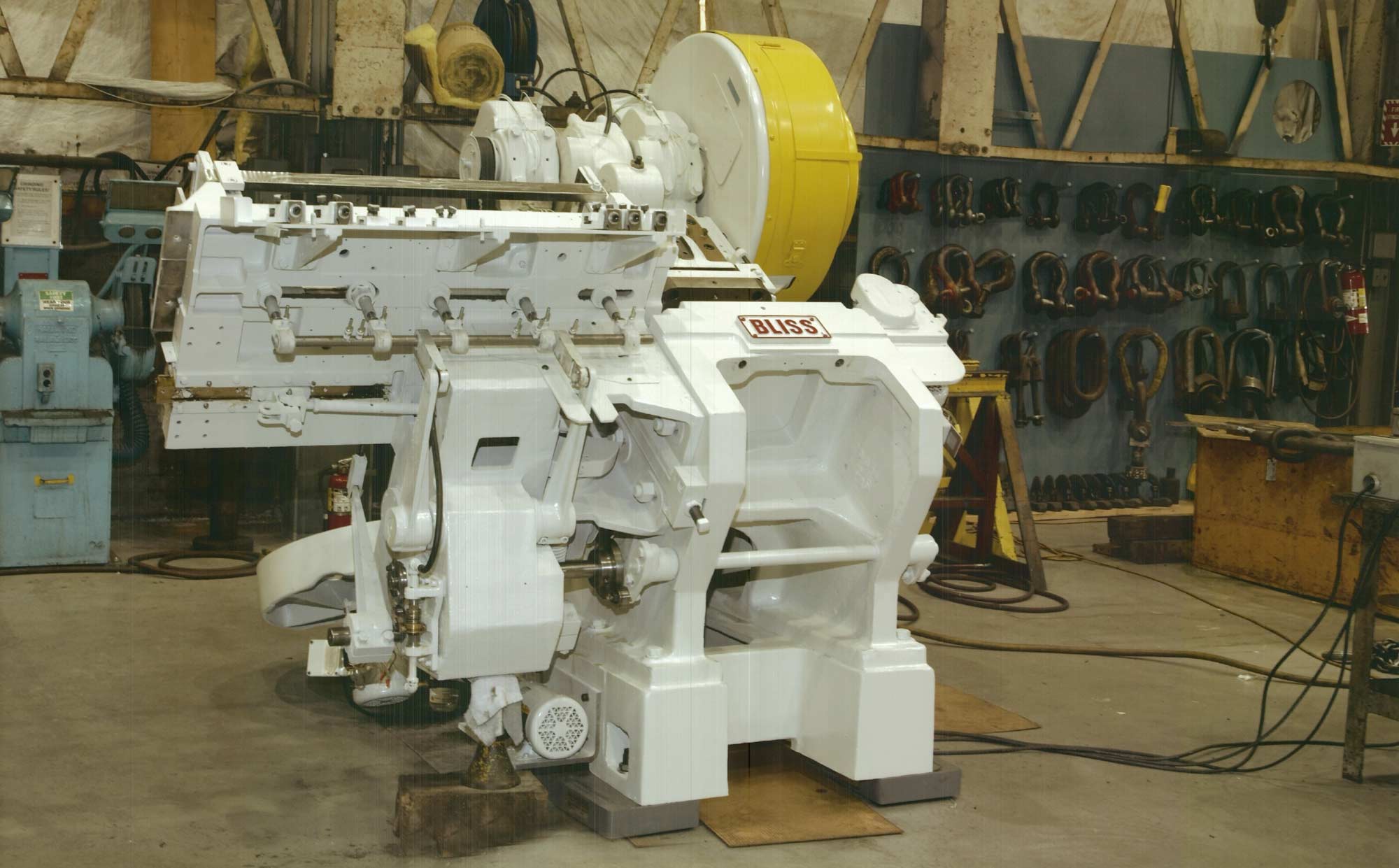 Submit your Bliss 1831 parts quote request online
Request a quote for Bliss 1831 roll feed and strip feed press parts in just a few clicks, and easily reorder by logging into your account.
Why choose BCN for press inspections and planned maintenance?
Highly qualified project management team members manage all our press maintenance and inspection services. We have a team of knowledgeable field service technicians and the industry's best engineering technicians.
Regular preventive maintenance inspections almost always result in saved downtime for your facility and help you avoid hefty repair costs down the road. Through BCN, you can choose an inspection level that fits the needs of your press.
We know there's no substitute for the original. That's why we manufacture new press parts using the Original Equipment Manufacturer (OEM) drawings so you can get your press back up and running smoothly.
Goods & Services Warranty
We guarantee at the time of delivery that goods will be free from defects in materials and workmanship. We will perform services in a prompt, professional and workmanlike manner. View our Goods and Services Warranty for details.
Sign up to receive updates and important information from BCN Technical Services.