Press Inspections & Maintenance
Press Modernizations & Upgrades
The tools you need to improve your manufacturing practices
Aptly named for the Bliss, Clearing and Niagara drawings owned by the company, BCN Technical Services can manufacture parts from Original Equipment Manufacturer prints and provide press engineering services to design new solutions that improve your machinery's production.
If you need to make changes to a machine that doesn't quite suit your company's needs, we can help. We'll maximize any press to its fullest potential by reconfiguring or adjusting its process to better accommodate your needs. Give us your design ideas and we can implement them, for both new and existing machines.
Save costs by rebuilding your press today
BCN Technical Services strives to provide you with the tools you need to improve your manufacturing practices and move ahead in your industry. We can help you achieve goals for a variety of projects by upgrading or rebuilding your current presses.
Clutch or Drive Shaft Rebuild
Increasing/decreasing press speed
Installing hydraulic overloads
Modifying tonnage rating
Moving bolsters and auto die changes
Upgrading electrical controls and motors
Tonnage and energy graph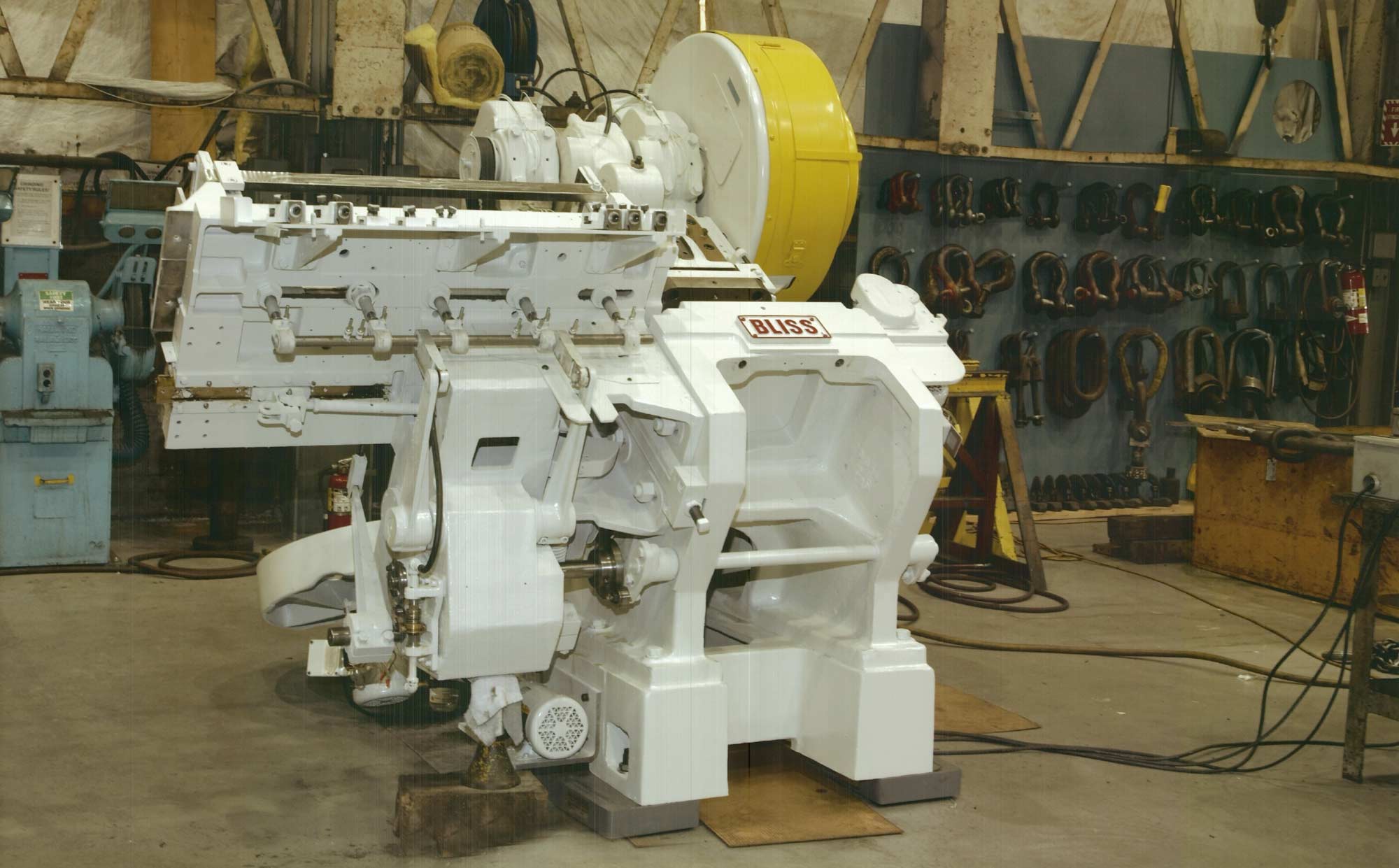 Submit your Bliss 1831 parts quote request online
Request a quote for Bliss 1831 roll feed and strip feed press parts in just a few clicks, and easily reorder by logging into your account.
Why choose BCN for press inspections and maintenance?
Highly qualified project management team members manage all our press engineering services. We have a team of knowledgeable field service technicians and the industry's best engineering technicians.
New strategies for old presses
No matter how old or outdated your press is, we'll put our knowledge of press upgrades to the test. We can manufacture new press parts made to the exact original engineering specifications to take the place of outdated, hard to find components.
We know there's no substitute for the original. That's why we manufacture new press parts using the Original Equipment Manufacturer (OEM) drawings so you can get your press back up and running smoothly.
Goods & Services Warranty
We guarantee at the time of delivery that goods will be free from defects in materials and workmanship. We will perform services in a prompt, professional and workmanlike manner. View our Goods and Services Warranty for details.
Sign up to receive updates and important information from BCN Technical Services.