Your trusted resource for genuine Bliss press parts
Bliss became a national manufacturing leader in metal forming equipment and mass production of metal parts during the 20th century. Today, Bliss holds millions of original press drawings that support machines operating in many of today's press shops and munitions factories.
If you need Bliss parts for an emergency repair or spare parts to have on hand, we have you covered. Our parts are produced using original drawing specifications. Parts delivered by BCN Technical Services are also covered by a one-year Goods and Services Warranty.
Why use genuine Bliss parts?
Goods & Services Warranty
Purchase Bliss press parts with confidence from BCN Technical Services. We guarantee at the time of delivery that goods will be free from defects in materials and workmanship. We will perform services in a prompt, professional and workmanlike manner. View our Goods and Services Warranty for details.
Original OEM Specifications
Replacement parts for Bliss presses are manufactured to original OEM specifications from record sets maintained by serial number, so there's no guessing whether a part will fit. We have original drawings, manufacturing expertise and the experience of an engineering team who knows your Bliss press inside and out.
BCN Technical Services has an extensive inventory of the most requested OEM replacement parts in stock at our facility in Hastings, Michigan, where we have a catalog of over several thousand parts and critical, ready-to-ship spare parts for presses on hand. Our experienced staff is dedicated to quickly providing critical parts so you can avoid delayed repairs, weakened productivity and lost revenue.
Submit your Bliss 1831
parts quote request online
Request a quote for Bliss 1831 parts with just a few clicks and easily reorder by logging into your account.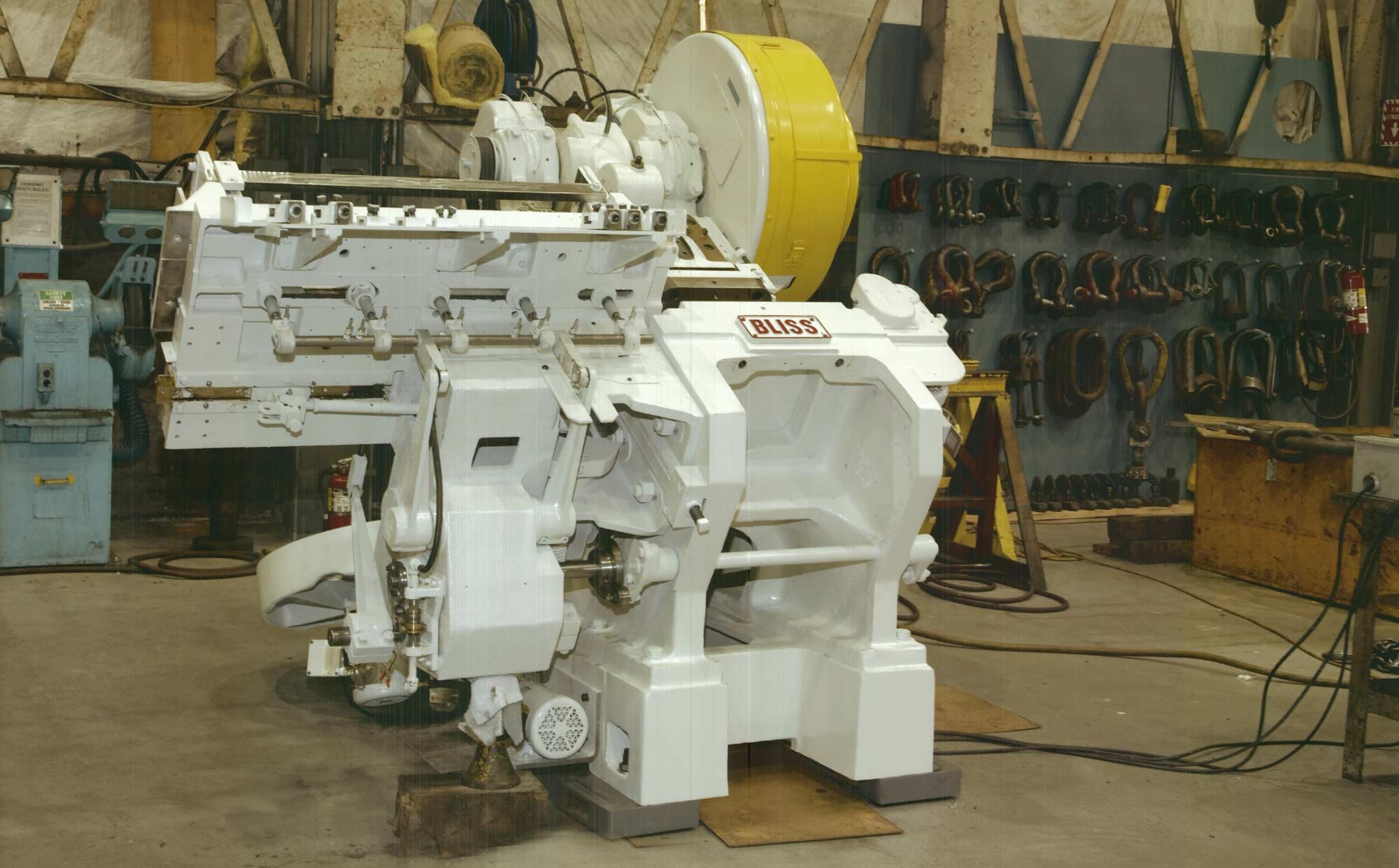 Minimize downtime for your Bliss 1831 Press
Our Bliss 1831 Press Exchange Program is a cost-effective solution to minimize downtime for 1831 press users. BCN will ship a remanufactured press to your facility – all you have to do is ship your stripped frame to us once the exchange press has been installed.
Sign up to receive updates and important information from BCN Technical Services.